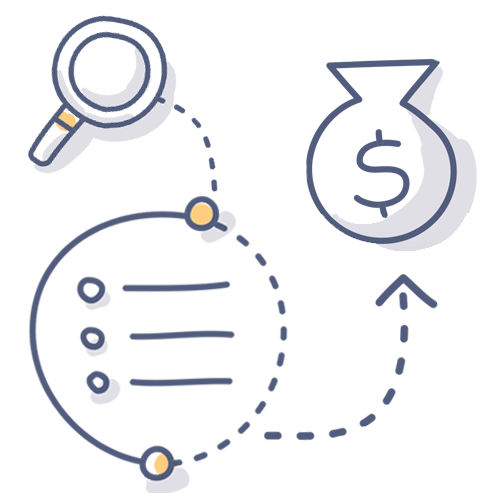 Dear User,
You've found no results. That's because we're in a proof-of-concept phase, in which we only have two types of advertisers: chocolatiers and florists. But we're looking for all kinds of other advertisers!
As a test, we're offering a $100 Tell-a-Scottsdale-Plumber bonus on top of our normal referral rewards – click for details.
Our mission is to get advertisers, especially Google advertisers, to pay you for your attention. They pay Google a lot, as much as $40+ per click. That advertiser cash can and should be going to you.
So, if you believe in our mission, tell businesses you deal with to consider Paybuyer. And, use our easy referral reward tool. Check it out below!
Cheers!
Mike Rossides, Founder
mike@paybuyer.com
(602) 491-9299
Get Paid to Refer, Easy!
Tell a Business
In Person or By Phone
Text a Report
Just a name and number!
Collect Your Share
Up to $10,000 per business
How to Text a Referral Report
Text the number of the business you told and the
first name of the person you spoke with to (480) 435-9585.
Example: 602-999-9999 John
Watch How It Works
Rules and FAQs
What are the chances my referral will succeed?
We don't know; we're developing statistics. Many businesses may want to try Paybuyer because it's MUCH cheaper than Google (for instance, they charge florists ~$5 per call and auto insurers ~$40 per call). Paybuyer charges $1.10 per call.
And, Google charges for non-buyers. Paybuyer only charges for real buyers.
How much money can I make?
You get 10% of the money the advertiser pays to buyers for one year. You share this 10% with others who referred the same advertiser. But, sharers are limited - one referrer per week, per business phone number. If you successfully refer a small or medium business, we guess you'll make anywhere from $2 to $500.
How do I refer and get paid?
When you call or visit a business, tell it about Paybuyer, then submit a Referral Report. You win and get paid if the business signs up using the phone number you entered in your Report.
Limit: Only one user per week can enter a Report per business phone number.
What do I say to businesses?
When you talk to someone at a business, say:
"Please ask your marketing manager to check out Paybuyer. It's a new directory that costs much less than Google."
Ask for his/her first name (it's for your Referral Report).
Which business phone number should I enter?
When an advertiser signs up with Paybuyer, it enters a main business phone number. You're only eligible for a reward if the number in your Referral Report matches this phone number. If you're unsure which phone number to enter, you can submit more than one Report for a business, as long as each Report has a different phone number.
How do I collect my cash reward?
You can request money in the form of an Amazon giftcard or via PayPal. If the amount is $60 or less, we let you play a 10x or Nothing game.
Note, we call the number in your Report to verify that you talked to the person in your report, and we call your phone number to verify your identity.
Can I submit multiple Reports for one business?
Yes. You can submit a Report for each public phone number the business has. For each Report, call the number and enter the name of the person you talked to.
Do I get credit for each ad an advertiser places?
How does Tell-a-Plumber work?
If you want the $100 Tell-a-Plumber bonus, click here.
Have a Question?
Give us a call anytime at (602) 491-9299, or use the form below to send us an e-mail.